Apr 22, 2013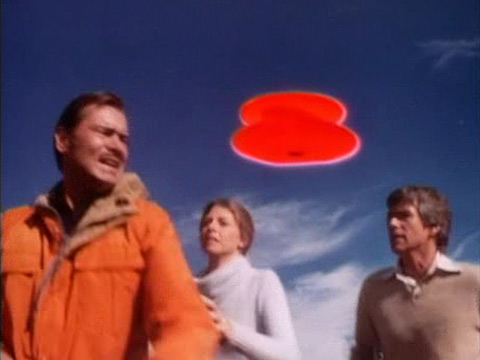 Case Files will be a series of interviews with the actors, writers, producers, directors and stunt people who made our two bionic shows possible in the 70s. First up is an interview with actor/writer James McMullan (SMDM: "The Thunderbird Connection" and BW: "Kill Oscar 3" & "The Martians Are Coming, The Martians Are Coming")
Comment on the episode here or write abionicpodcast@gmail.com or call 888-866-9010 or better still use the "Send Voicemail" tab on the left of the page to leave a message via your computer. Take a moment to rate the episode by using our star system at the bottom of this entry.
---
---
Growing up in Long Beach, Long Island, NY during the 1950's was a magical time for Jim McMullan. His fondest memories revolved around his friends, sports and making things. He was always creating something, inventing something, building something. That explains why he went off to college to learn more about art, design and architecture. He studied Industrial Design at New York University and Parsons School of Design for a year before enrolling in Kansas University's School of Architecture. For five years he involved himself in the arts: design, sculpture, art history and even theatre. After a girlfriend coaxed him into playing the lead in a college production of "Desire Under The Elms" by Eugene O'Neill, he spent much of his free time learning the craft of acting.
Jim graduated from the University of Kansas in 1961 with a Bachelor of Architecture degree. On a whim he went to Hollywood in 1961 to visit a friend and, through a chance meeting with playwright William Inge, he was given a screen test for Sam Peckinpah's Ride the High Country (1962) (Peckinpah directed the screen test). The test was sent to Universal Pictures, which put him under a seven-year contract, the start of a successful 40-year film career. During his four-year stay at Universal he made many TV pilots and starred opposite James Stewart as his son in the classic Shenandoah (1965). After leaving Universal he was given the co-lead for eight weeks opposite Vince Edwards in the series "Ben Casey" (1961). Jim has had the lead in a few series, such as "Chopper One" (1974), "Beyond Westworld" (1980), "The Young and the Restless" (1973) and most notably had a recurring role on the popular nighttime soap "Dallas" (1978) as Sen. Dowling, a part that lasted for 18 weeks. In 1970 he co-starred with Robert Redford and Gene Hackman in "Downhill Racer" (1969).
Jim has been a respected and highly recognizable actor for the past 40 years and has appeared in hundreds of TV series, movies and commercials. His many feature film credits include "The Incredible Shrinking Woman" (1981) and "Extreme Close-Up" (1973). He has guest-starred in over 150 TV shows including "MacGyver" (1985), "Doogie Howser, M.D." (1989), "The Six Million Dollar Man" (1974), "The F.B.I." (1965), "The Rockford Files" (1974), "Hart to Hart" (1979), "The A-Team" (1983), "9 to 5" (1986), "Stowaway to the Moon" (1975) (TV), "Father Knows Best: Home for Christmas" (1977) (TV), "Centennial" (1978) and "The Taking of Flight 847: The Uli Derickson Story" (1988) (TV).
A few years ago Jim's career expanded into book writing. Since then he has published nine books… Actors as Artists, Musicians As Artists, This Face You Got, Instant Zen, Happily Ever After, Hail To The Chief, Cheatin'Hearts, Broken Dreams & Stompted on Love, Do it Now Book & Clock and Flocks, Herds, Litters & Schools.
In 2002, Jim returned from France after playing the role of Buffalo Bill for four years (1998-2002) in the "Buffalo Bill Wild West Show", a 1000-seat dinner theater production, just outside of Disneyland
He and his wife Helene have been married 40 years. She is a Life Coach and Jewelry Artist. They have two sons who live in California. Sky is an advertising agency producer and Tysun is a filmmaker/editor. Jim & Helene split their time between their cabin in the Sequoia National Forest, near their boys, and a small town on the New Jersey shore where they sail & meditate. They recently completed a 4,000-mile, nine-month sailing adventure, from New Jersey to Key West, Florida, and back.
---
Official Website - http://jimmcmullan.com/