Dec 12, 2013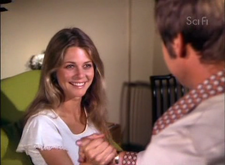 Steve is injured on a mission and in need of bionic surgery. While recovering he spots a woman who looks like Jaime. But Jaime's dead. Steve watched her die on the operating table. What kind of sick game is Oscar and Rudy playing on him?!?
The good news - Jaime is alive.
The bad news - Jaime doesn't remember Steve...